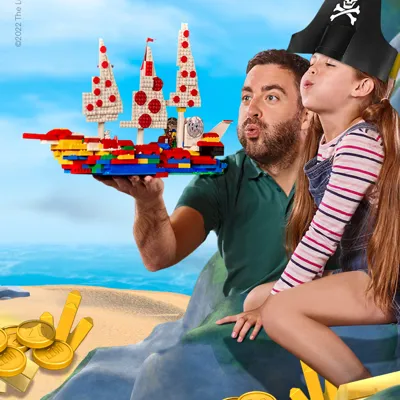 What can you expect?
Meet the LEGO® pirate:
During the pirate weeks you can make your own LEGO® pirate flag or follow one of the themed workshops where you can build a parrot or pirate ship. Take the pirate treasure hunt through the center and look for the LEGO® treasure. Maybe you will also meet the LEGO® pirate? There is so much to do!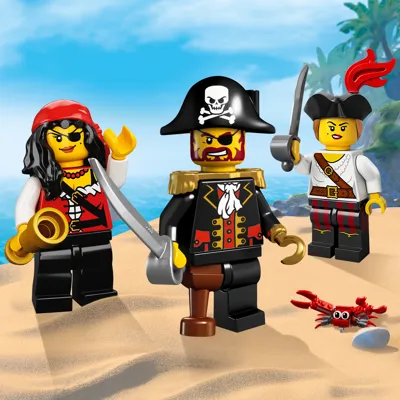 Find the treasure
How are your pirate skills? Find all the letters that are hidden in the center. If you know how to form the word, you can collect a reward at the LEGO® Café. So grab the treasure map and start searching!
Mosaic
Will you help build a giant LEGO® mosaic? Together we will build a work of art. Everyone can participate. Copy the example and put it on the correct number. Little by little the artwork will take shape. Will you spot the final result?