COVID measures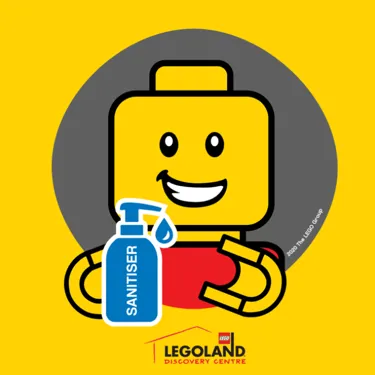 Desinfection
A total cleaning is held after each play session. This includes washing the LEGO® bricks and disinfecting contact points and interactive parts.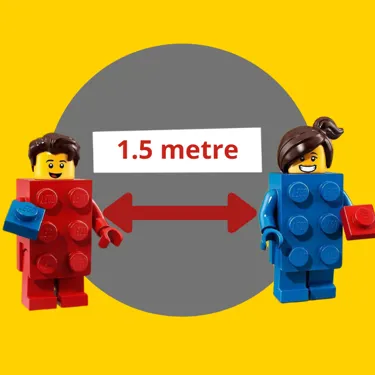 Distance & masks
Parents and staff keep a distance of 1.5 meters and wear masks.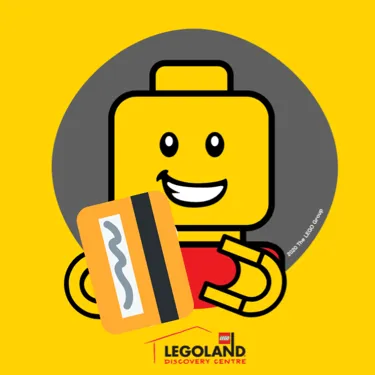 Pay contactless
We kindly ask you not to pay with cash and to use contactless payment methods, such as buying tickets online or contactless payment with a debit card.
A safe visit
In LEGOLAND® Discovery Centre Scheveningen we follow the Dutch guidelines of the RIVM. We implement the measures from the protocol "Safe Together".
This protocol offers three guarantees that are consistent with these guidelines:
1. One and a half meters distance between guests.
2. Sufficient and clear information is available by means of understandable instructions and signage.
3. Extra hygiene measures are taken. With these guarantees, a day out is now just as safe as before.

RESERVE ONLINE
Tickets will only be sold online. The maximum number of admitted guests per day will be greatly reduced in order to meet the 1.5 metre distance between households.

STAY HOME IF YOU FEEL SICK OR HAVE ANY SYMPTOMS
Do you have complaints that may indicate infection with the coronavirus? Then don't come to LEGOLAND Discovery Centre Scheveningen, but stay at home. This will prevent the virus from spreading. Stay home if you:
- Have a cold or the flu.
- Have a mild cold, such as sniffing, coughing, sore throat and / or fever.
- Have roommates who have a cold or a fever.

FOLLOW THE HYGIENE RULES
In LEGOLAND Discovery Centre Scheveningen you have to follow the same rules as at home or on the street.
- Do you have to sneeze or cough? Then do this in your elbow.
- Blow your nose into a tissue and throw it away immediately.
- Wash your hands regularly. Do this for at least 20 seconds.

KEEP 1,5 METRE DISTANCE
Keep your distance. Stay at least 1.5 meters away from other visitors and our staff. Also while waiting in a queue.