It's a Minifigure Madness!
Minifigure Madness has arrived at LEGOLAND® Discovery Centre! Every child aged 3-12 years who visits the ultimate indoor LEGO® playground during 2021 will receive a FREE Minifigure* on arrival with their general admission ticket!
With 625 different Minifigure combinations available, kids will have a new LEGO figurine to add to their collection after a visit to Australia's only LEGOLAND Discovery Centre! 
Our valued Annual Pass holders can redeem their Minifigure below prior to visiting.
*T&C's apply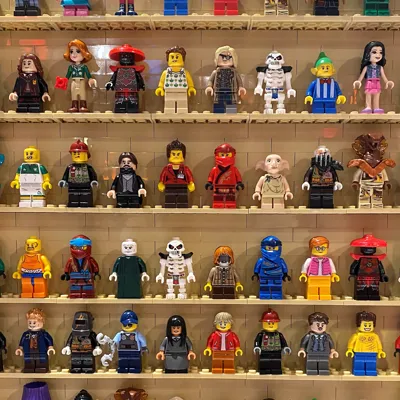 The great big swap!
Not happy with your minifigure? No worries! You can swap your minifigure with any team member or head over to the Creative Workshop where Master Model Builder Kieran has an awesome wall for you to pick from!
Also... we love swapping! Bring along your own minifigures from home and swap with us to freshen up your own personal minifigure collection every time you visit!
A word from Kieran!
"I'm so excited to announce that we are taking the LEGO experience to the next level this year by giving every child who visits us a free Minifigure! Kids can play with their new Minifigure at LEGOLAND and then take it home with them. Our team will also be roving the floor with Minifigures on hand to swap with kids who are looking for something different or want to refresh their personal collection with a custom LEGOLAND Discovery Centre-designed Minifigure," said Kieran, Master Model Builder
Top 10 Minifigure Facts!
Here are Kieran's top 10 facts about LEGO Minifigures:
There are over 3,000 Minfigures in LEGOLAND Discovery Centre's Miniland Melbourne exhibit
One of the rarest and most coveted Minifigures in the world is Mr Gold, only 5,000 were released in 2013
They're not Mr Golds but there are four golden Minifigures hidden in Miniland Melbourne for guests to find
The first LEGO Minifigure was a Police Officer, which was released in 1978
LEGO has made over four billion Minifigures since 1978 and if they were people, Minifigures would be the largest population on earth
Minifigures from 1978 can still be mixed and matched with Minifigures released today
There are over 8,000 different Minifigures available from LEGO
LEGO has created 650 different Minifigure faces
Three LEGO Minifigures blasted into space onboard NASA's Juno spacecraft in 2011
According to the Guinness World Records, the world's largest collection of LEGO minifigures belongs to Fabio Bertini from San Marino, who has 3,310 Minifigures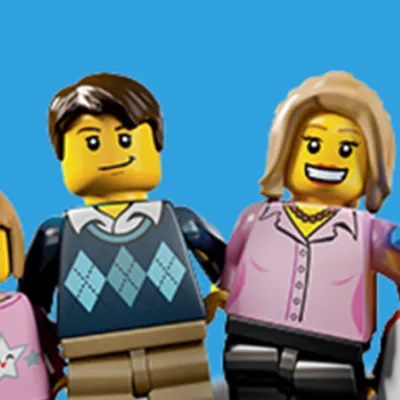 Annual Pass Members!
Minifigure Madness for Annual Pass members!
How it works!
Children visiting LEGOLAND Discovery Centre with a LEGOLAND Discovery Centre or Merlin Annual Pass will receive one free Minifigure per year
Redeem your Minifigure online before your visit!
Enter your Annual Pass barcode in "Gift code" section to redeem 
Bring along your confirmation to redeem at the admissions desk! 
Don't forget to bring any Minifigures you have at home to swap with Kieran and the team! 
REDEEM HERE
*Terms & Conditions apply:
Minifigures are subject to availability
Each child aged 3-12 years who enters the LEGOLAND Discovery Centre attraction on a General Admission ticket will receive one free Minifigure upon entry
Children visiting LEGOLAND Discovery Centre's retail store only will not receive a free Minifigure
Children visiting LEGOLAND Discovery Centre with a LEGOLAND Discovery Centre or Merlin Annual Pass will receive one free Minifigure per year