COVID-19 Safety Plan
Staying Safe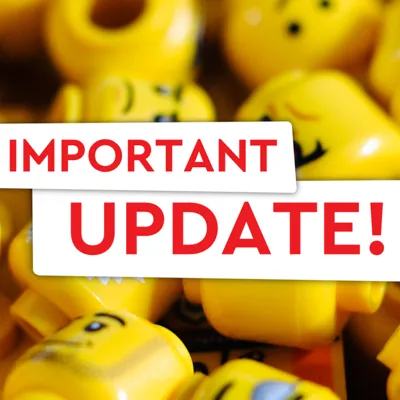 WE'RE BACK TO PLAY!
LEGOLAND Discovery Centre Melbourne has reopened!
Our LEGO retail store has also reopened and is also still available for delivery and click and collect via our online store here
If you have purchased General Admission to visit during this closure, we will be honouring all tickets until 31st March 2022.
To re-book your visit simply:
Select your new date and time (before 31st March 2022)
When you arrive, simply present your old tickets along with your pre-booking
If you have any questions at all, please feel free to reach out to us here
COVID-19 Safety Plan
We place the utmost importance on the safety and well-being of our guests and team members. To support this, we have a range of health and safety measures. Please visit our websites before you visit to understand what's changed.
We have no tolerance for guest abuse, our team is working to keep you safe whilst complying with government mandates. We are 100% FUN!
PRIOR TO YOUR ARRIVAL:
Please make sure you have made your booking online. This includes pre-paying and selecting the date and time-slot of your visit.
Those with pre-purchased open-dated tickets and third-party tickets must pre-book here.
We will be closed on Tuesdays and Wednesdays during school term time. During the school holidays, we are open 7 days per week.
Before leaving home, please check our Facebook page for the latest information.
Please be ready to make on-site payments using a 'contactless' bank card, rather than cash.
We politely request that you refrain from visiting our centre should you start displaying any of the symptoms associated with COVID-19. Please contact Melbourne@LEGOLANDDiscoveryCentre.com.au should you need to amend your booking.
Please remember to bring socks to use in our soft play areas, socks can also be purchased at our cafe 
I'VE BOUGHT A MERLIN ANNUAL PASS – WHAT HAPPENS?
ON ARRIVAL AT LEGOLAND DISCOVERY CENTRE MELBOURNE:
Guests will notice new information signage informing them of key safety messages and instructions.
Each time session is for play of up to 2 hours
HYGIENE AND DISINFECTION MEASURES WITHIN OUR ATTRACTION:
We have introduced enhanced cleaning measures, throughout the day, which seek to disinfect high-frequency touchpoints, such as tables and chairs, service counters, grab and flush handles, door handles/plates, elevator buttons and taps.
We have introduced new deep cleaning measures in the event that a person presents themselves with symptoms consistent with COVID-19.
We have introduced a large number of hygiene stations/hand sanitiser dispensers around the attraction for guests to use.
We have introduced new Personal Protective Equipment (PPE) requirements for a range of activities that employees routinely perform.
These include face masks, disposable gloves, eye protection and hand sanitiser. The use of such equipment and clothing by our employees is both to protect them and our guests.
We have reduced our menu offering of our cafe to place a greater emphasis on 'Grab & Go' options. Cutlery and condiments will now be provided to guests with their meal, or on request, rather than left in open areas.
As with our employees, we politely request that all our guests uphold the highest possible hygiene standards – whether it be when sneezing or coughing, through regular hand washing or the frequent application of hand sanitiser.
Our employees now participate in COVID-19 specific training programmes instructing them how to stay safe as well as how to keep our guests safe.
Other things to know:
LEGOLAND Discovery Centre Melbourne is currently welcoming school groups during school term, for parents who would like to visit during our quieter sessions, we recommend visiting in the afternoon.  
I'VE BOUGHT TICKETS TO LEGOLAND DISCOVERY CENTRE MELBOURNE THAT I HAVEN'T USED YET - WHAT HAPPENS?
We hope these new health and safety measures provide our guests with confidence and eagerness to visit us. These are unprecedented times for all communities around the world, and whilst every effort is being taken to protect the safety and wellbeing of our guests, everyone should inform themselves of the risks, conditions and personal responsibilities before they visit.
We thank you for your custom and understanding. Now, let's make new magical memories together!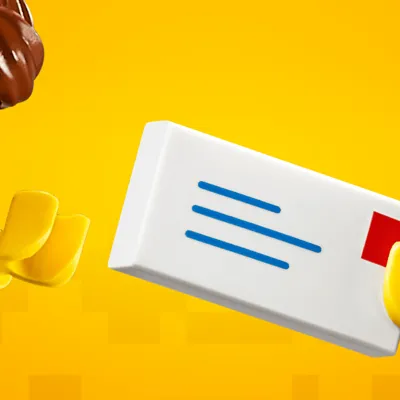 Want to stay updated and find out what we're doing?
Sign up to our newsletter below!