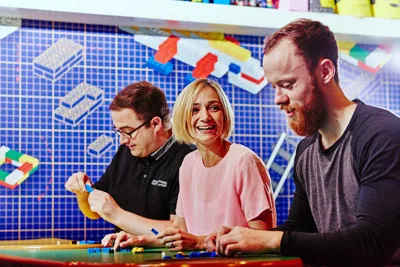 NO KIDS NIGHT SPECIAL OFFER
Get the special offer now on Trip.com at only HKD360, the package includes admission ticket one NO KIDS NIGHT admission ticket, one LEGO® bracelet, one LEGO® NINJAGO® headband, one Starbucks drink and one small cup of "Pick-a-Brick" (original at HK$435).
Limited LEGO® NINJAGO® Training Camp
All adult fans of LEGO® are welcome to join the event and go on an adventure to explore LEGO® NINJAGO® on a chill Friday. Master Wu, the wise and ancient master of the ninjas, is recruiting a new crew to join his Ninja team. All guests will be given a NINJAGO® headband upon entry, turn themselves into Ninjas and take on a journey to master the three key Ninja virtues - courage, generosity and curiosity.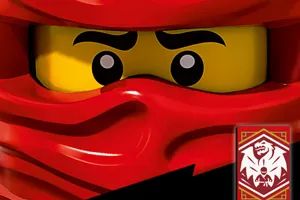 Courage
Can you build the most creative Ninja?
It is time to unleash imagination, build us a Ninja using LEGO® bricks at the attraction. The Model master builder will select three most impressive builds and the winners will bring a cool LEGO® build home.

The quota of the activity is distributed by first-come first-placed.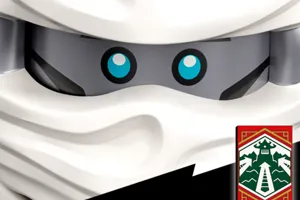 Generosity
Build a unique gift for Master Wu
Be like Zane, the first Nindroid ninja, and show your generous nature by building a small Ninja DOTS design for Master Wu with LEGO® DOTS at the LEGO® DOTS Cart and share the work with your friends and family on social media platforms( #legolanddiscoverycentrehk).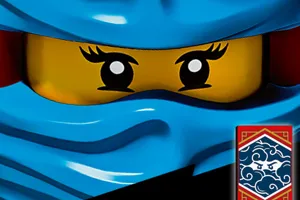 Curiosity
Join the Ninja hunt and search MINILAND for our missing Ninjas.
Master Wu and Ninja heroes, Cole, Kai, Nya, Lloyd, Zane and Jay have hidden themselves around MINILAND®. Complete Nya's test by taking photos at their hidden spots.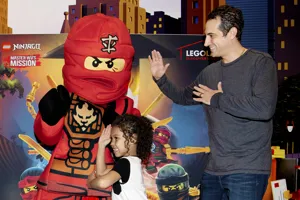 Kai joins and wishes everyone luck
It is not easy to be a Ninja, the confident and brave Fire Ninja – Kai will join the event and support every Ninja. Do not miss the chance and take funky shots with him.