Special Arrangement
Monday 28th June 2021
LEGOLAND Discovery Centre Hong Kong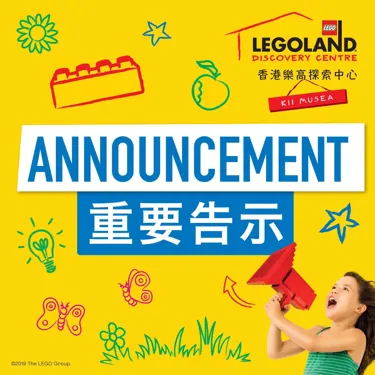 According to the Hong Kong Observatory, the Black Rainstorm Signal was issued at 8:20am today (Jun 28). LEGOLAND
Discovery Centre will delay opening for an approximately 2 hours after the warning is lowered. If the Signal is lowered after 4pm today, we will remain closed for the day.
Please contact our customer service hotline during the operation hours for change of the date within 30 days.
Because of inclement weather conditions, please take shelter in a safe place and stay there.
We look forward to seeing again very soon.